AYURVEDIC CURE & WELLNESS YOGA at LA CLE DE SOL, in MARSAZ (DRÔME)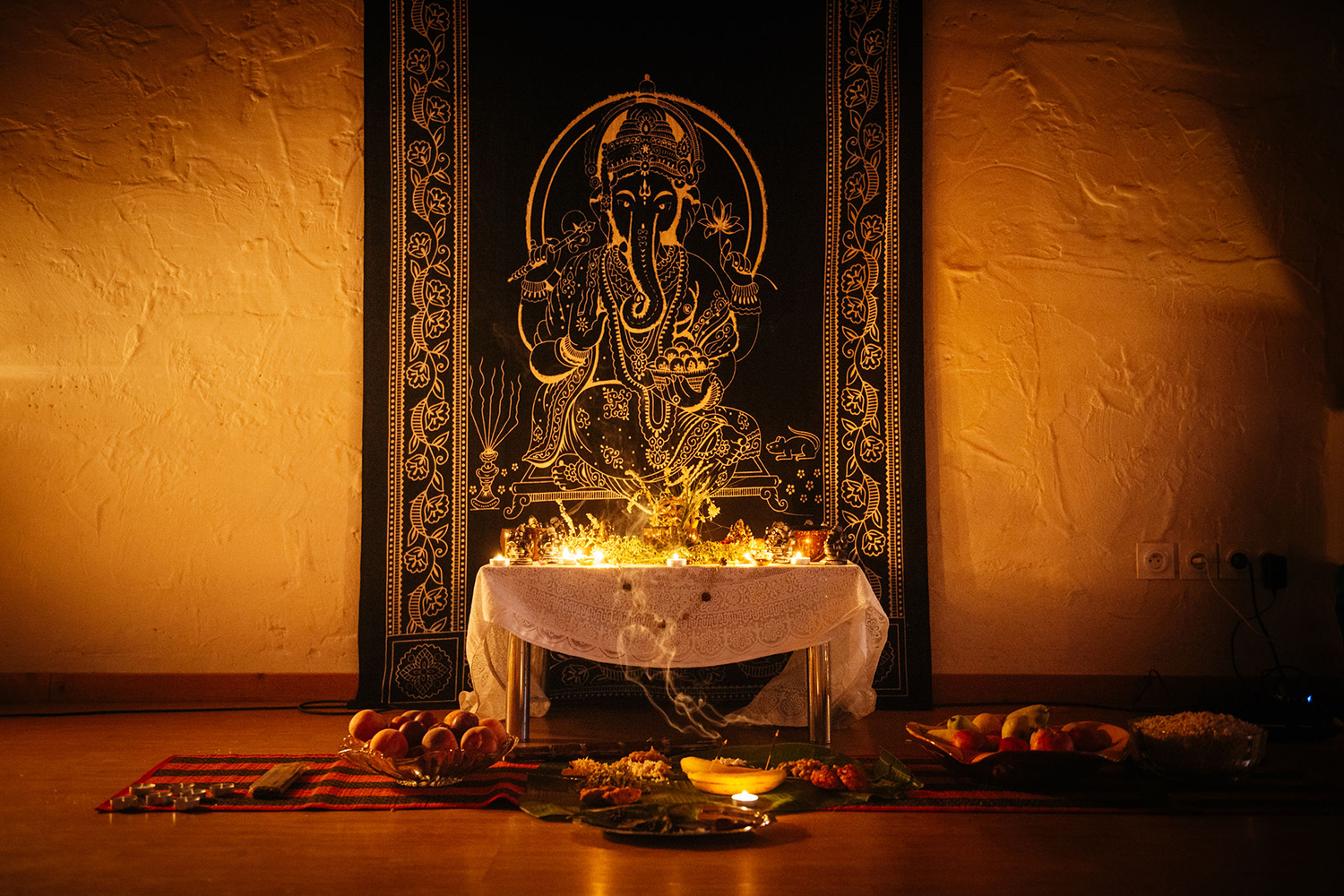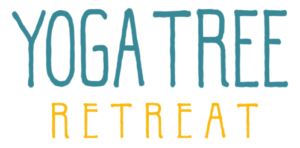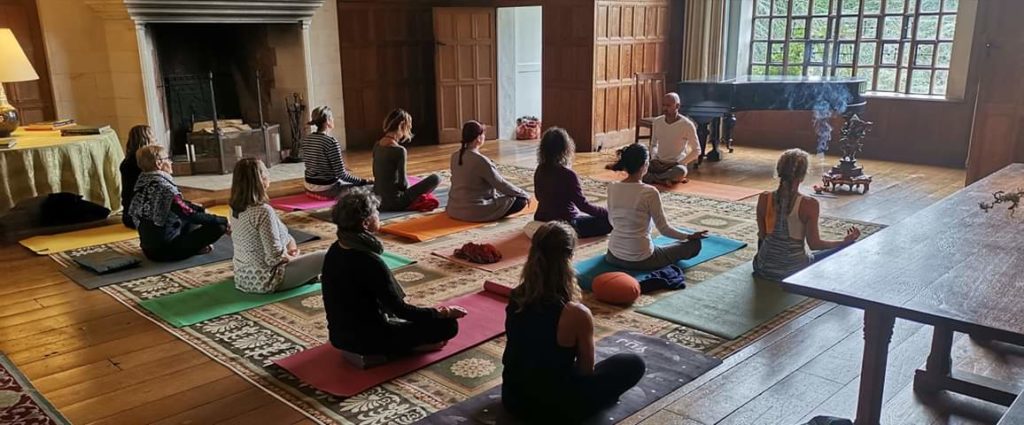 AYURVEDIC CURE – Wellness Retreat
Ayurvedic Protocol – The Retreat – Ayurvedic Specialists – Ayurvedic Cuisine – Activities – Schedule – Tariff
Download AYURVEDIC CURE – Wellness Retreat in pdf
Registration
At La Clé de Sol – Marsaz, France.
Yoga Tree is a team of health & wellness professionals who offer a holistic path to your inner yoga journey. We organise exclusive retreats at serene locations in both India & France. These consciously curated retreats combine ayurvedic lifestyle, cuisine, soulful music, and culture to enhance your experience during the retreat.
"We believe that to heal the global­ self we need to heal the personal­self."
2022 marks the dawn of a new era as our experienced Ayurvedic physicians & therapists from India will provide participants a week long healing retreat where each participant will have their own personal wellness
regime based on Ayurvedic principles.
We invite you to join us at our upcoming retreat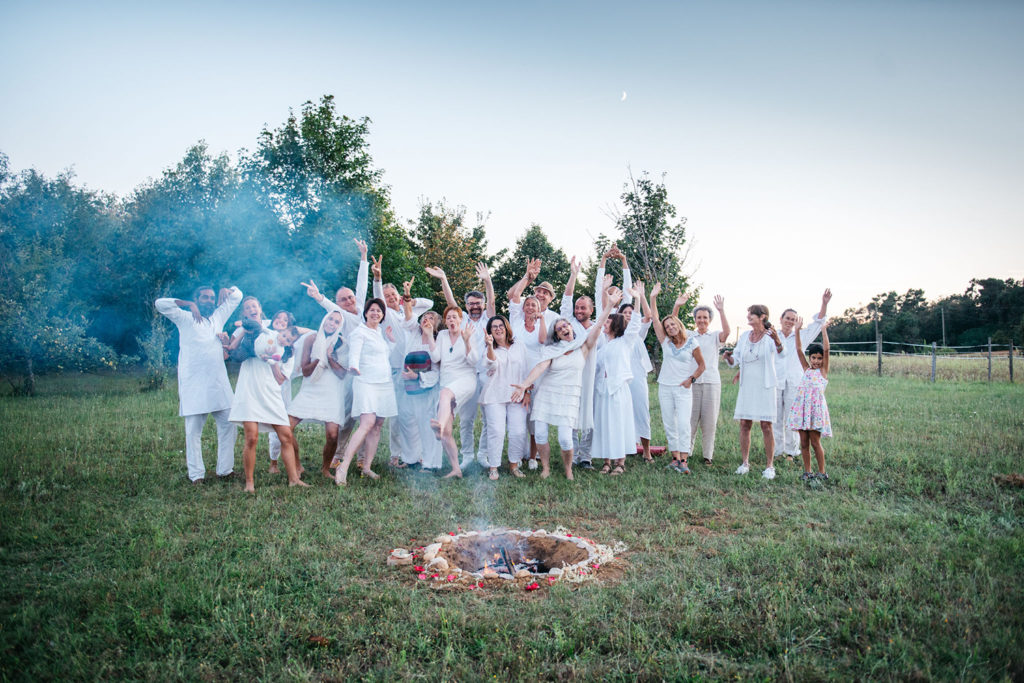 AYURVEDIC CURE -Wellness Retreat at LA CLE DE SOL
Venue: MARSAZ (DRÔME) – France
Dates: 15 th – 22 nd May 2022
Registration: click here
closing date 30 th April 2022
Coordinator: contact@yogatreeretreat.com +33 669463257 & +33 662027141
Language: English & French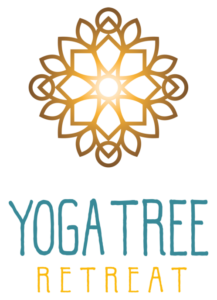 Ayurvedic Protocol
Our core process is based on Ayurveda, an ancient science that has taught us how to heal our body, mind & soul in order to live in balance with ourselves as with the outer world.
We carefully curate our retreats based on participant's individual Ayurvedic needs through prakriti (elemental composition) and nadi pareeksha (pulse) analysis. A specialised Yoga program will also be proposed, based on Pancha koshas.
Pancha meaning "five" and Kosha, "layer". We have 5 layers of consciousness
through which all our experiences are filtered.
Annamaye Kosh or physical sheath
Pranamaye Kosh or vital air sheath
Manomayh Kosh or mental sheath
Viganamayh Kosh or intellectual sheath
Anandamaya Kosh or sheath of bliss
These different layers can be stimulated and strengthened through daily practice of Pranayama,asana and meditation, particularly working on Dhyan, Dharana and Pratyahar.
Each participant will be assigned a specific protocol and based on this all activities at AYURVEDIC CURE sessions will be personalised.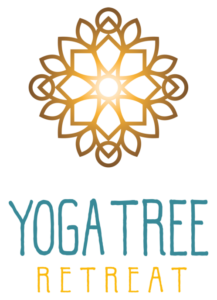 The Retreat
At the intensive 7 day retreat, you will be surrounded by experienced Ayurvedic doctors and therapists from India who will offer you detoxification and cleansing programs such as massage therapy, herbal remedies & Ayurvedic meals to help prevent and treat diseases. Your wellness regime is curated based on your energy profile, this is formulated using Ayurvedic analysis techniques.
Accommodation
Clé de Sol is nestled among beautiful green hills of the Drôme mountains. The lush countryside surrounded by beautiful trees with great energy, near forests and ponds for rejuvenating walks.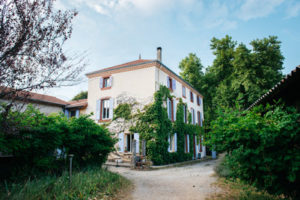 The Villa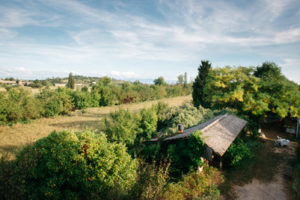 Drome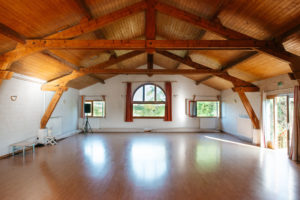 Yoga Hall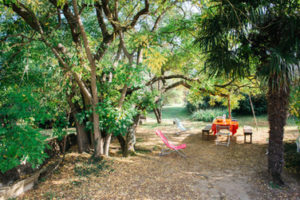 Terrace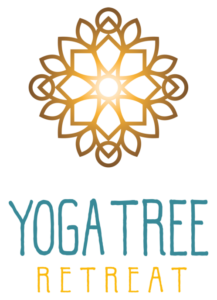 Yoga Tree – Ayurvedic Specialists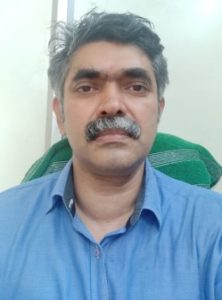 Dr. Satish Kumar
Graduate of Ayurvedic Medicine and Surgery from the University of Kerala in 1989, Satish is a registered ractitioner under the Travancore- Cochin Act of 26-2-1990. He ran the Ayur Health Care Center in Kowdiar. Practised at Triveni Nursing Nursing Home – Kerala, South Muscat Clinic – Oman & trained students from across the world at Vellaï Thamaraï association.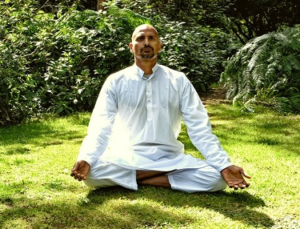 Hamsacharya Subramoni Mahesh
A faithful disciple of Yogiraj Satgurunath Siddhanath, Acharya, Mahesh was initiated into the science of Kundalini Kriya Yoga.in 2004.
After several years of training & teaching, Mahesh is now a Hamsa Acharya who can transmit the techniques given by the master, those of Surya Yoga and Kundalini Kriya Yoga.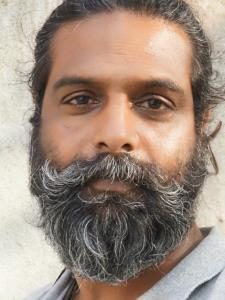 Arun Kalahasti
Originally from Pondicherry, Arun is the founder and director of the Yoga Tree Retreat association, based in Paris.
Hatha Yoga and Vinyasa Yoga teacher, Ayurvedic massage practitioner, mixing different techniques such as abhyanga and marma point massage (vital energy points) to deliver a complete cure. He has been organizing Yoga and Ayurveda retreats in France and India for 5 years, with his team which includes Ayurvedic medicine professionals, Ayurvedic therapists, Yoga teachers.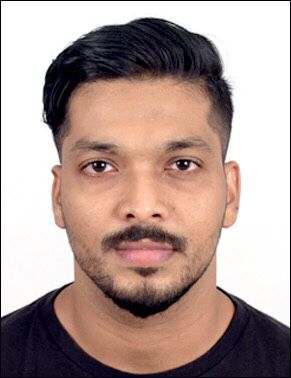 Saheer Paralath
Director of the "Franco Indian Ayur Center" in Pondicherry – India, Paralath is a professional Ayurvedic therapist and practical teacher with over 15 years of experience in various Ayurvedic therapies including massage, treatment and preparation of herbal oils and medicines according to traditional natural customs. His passion for Ayurveda started at the age of 16, when he witnessed miracles performed by these medicinal plants, since then he has devoted to learning and practicing Ayurvedic therapies including Ayurvedic nursing, Panchakarma massage and therapy, Kalari marma treatment.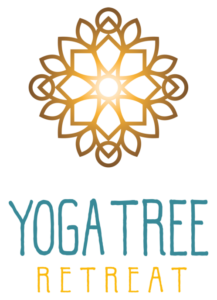 Ayurvedic Cuisine
"We believe that the kitchen is the pharmacy & food is the medicine "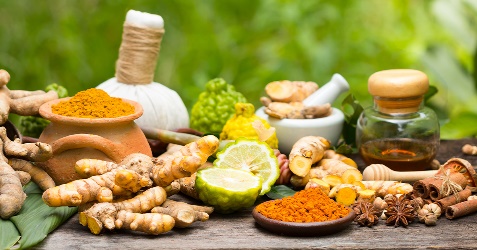 Intake is a vital element which determines your health & immunity, so we take extra care in offering your nutrtious meals. Throughout the retreat, the meals served are vegetarian, vegan and sattvic: a diet that detoxifies, cleanses and purifies the body while strengthening our immune defences. Our Indian chef will prepare healthy food in pure Ayurvedic tradition which will give you a harmonious feeling of well-being & balance of body and mind.
*Local products are chosen according to the seasons.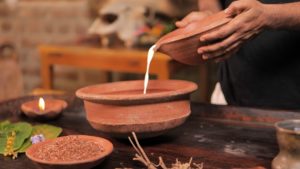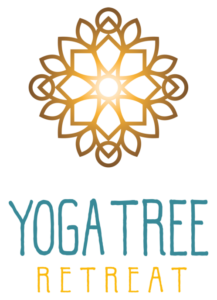 Activities
The 7 day retreat is formulated to give you complete relaxation & healing. Yoga asana and meditation are part of the daily ritual as well as Abhyanga, Kizhi massage, Sirodhara oil therapy, Marma, Nasyam, Navara Kizhi, and Kativasti which will be adapted to each according to the individual consultation received. We have workshops every evening on Ayurvedic cooking, chanting, deep relaxation techniques & music ceremony to make your retreat special.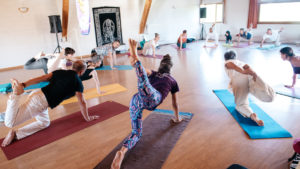 Hatha Yoga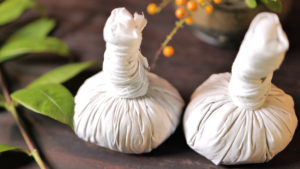 Kizhi Massage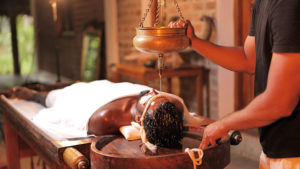 Sirodhara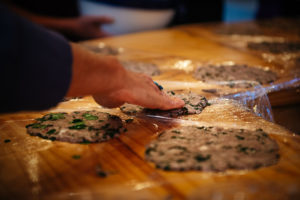 Cooking Workshop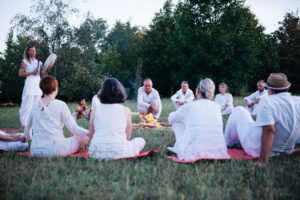 Fire Ceremony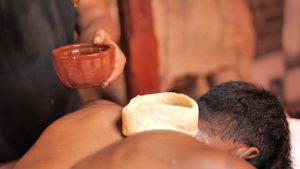 Greeva vasti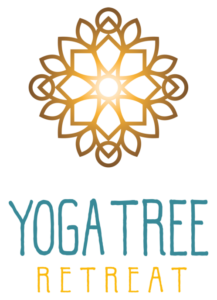 Shedule
Opening Ceremony – Sunday 15 th May 2022 – 18:00 hrs
We welcome our participants with a special welcoming ceremony with mantra chanting
& meditation followed by scrumptious dinner.
Daily Schedule:
7:00 to 8:00 – Siddhanath Surya yoga – Activation with solar energy & Hatha yoga (Postures)
8:00 to 9:00 – Light breakfast
9:00 to 12:00 – Consultancy & Ayurvedic cure
12:00 to 14:00 – Lunch break
14:00 to 16:00 – Consultancy & Ayurvedic cure
16:00 to 16:30 – Tea break
19:30 – Dinner
Every evening 17:00 to 19:00 we have special programs:
Day 1: Monday – 16 th May 2022
Full moon special earth siddhanath peace meditation & moon salutation.
Day 2: Tuesday – 17 th May 2022
Bhakti Yoga – Mantra chanting, Dhyan & Dharana; followed by concentration leading to
meditation: an in-depth session with Hasta mudras.
Day 3: Wednesday – 18 th May 2022
Workshop on The neuro humor factors and it's implication in the modern world , followed by Siddhanath Hamsa Meditation.
Day 4: Thursday – 19 th May 2022
Workshop on Antagonistic food and how it vitiates neuro humor factors , followed by Yoga Nidra meditation (deep relaxation).
Day 5: Friday – 20 th May 2022
Workshop on the role of spices as medicine, followed by Ayurvedic cooking workshop.
Day 6: Saturday – 21 st May 2022
OM chanting – Naad Yoga, followed by purifying fire ceremony with mantras.
Day 7: Sunday – 22 nd May 2022
We conclude the Ayurvedic Cure retreat with a special closing ceremony at 15:00 hrs.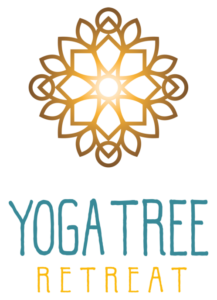 Tariff
We take special care in ensuring your stay is comfortable. We have the following options. Please note that these rooms are subjected to availability.
Dormitory – Cozy dormitory with 8 beds costs 1250 € per person (1325 € after 17 th April 2022)
Shared Room – Room with twin beds shared by 2 people costs 1300 € per person (1375 € after 17 th April 2022)
Couples suite – Comfortable room with double bed for 2 people – 2400 € per room
Single room– Individual room (not shared) 1650 €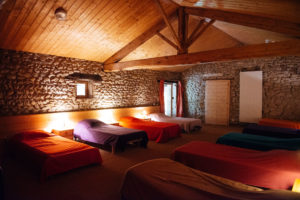 Dormitory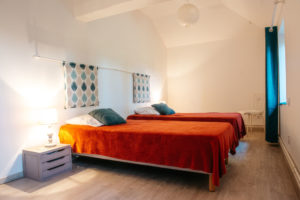 Shared Room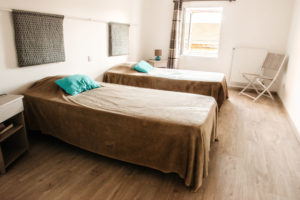 Couple Suite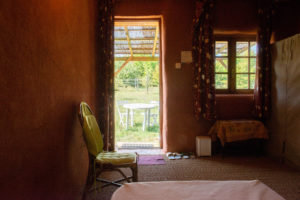 Single Room
Payment Option: We accept payments in instalments ( 4 instalments). The first instalment is 400 EUR to confirm your reservation, the remaining to be paid in 3 parts.
REGISTRATION CLOSING DATE – 30 th April 2022.
Cancellation:
Full refund granted for cancellation upto 17th April 2022. After which, upon cancellation you will be refunded 40% of the payment made.
Included:
Individual consultation
7 days of Cure Ayurveda
3 vegetarian and Ayurvedic meals per day. Tea and fruits during the day.
Accommodation
Yoga (2h30 per day)
Access to all workshops offered.
Not included:
Transportation, laundry services and due to hygiene reasons we encourage participants to bring their own yoga mat & accessories.
GENERAL INFORMATION
• Ayurvedic advice and care is not medical and is not intended to replace medical treatment.
• We care about the health and safety of all our participants and so It is not recommended to come for the retreat if you have a fever, cold, flu-like condition and other serious infections.
• We recommend you o bring white attire for our special fire ceremony.
• To reach the location check out : https://lerelaisdeconscience.com/