YOGA & AYURVEDA
An exceptional journey to discover South India
Why not take a break this winter and take the opportunity to practice yoga and Ayurveda in some of the most incredible locations their motherland?
Join a unique experience in South India created by Yoga Tree, from February17th to March 3rd, 2019.
During two weeks, you will be immersed in the stunning natural and cultural heritage of Tamil Nadu and Kerala to rejuvenate yourself while learning to master different yoga postures (asanas), breathing techniques (pranayama) and meditation (dhyana) with a local teacher.
You will learn all about ayurvedic with a specialist in Allepey, where you will also enjoy a house boat cruise in the famous backwaters. You will then travel to Thekkady, a place well known not only for its lakes and hills – which are inhabited by herds of elephants – but also for its medicinal herbs and tea plantations.
The journey will then take you to marvel at the rich architectural heritage of Tanjavur, before you plunge into the peaceful and rich atmosphere of Pondicherry. You' will be able to relax on a paradisiacal beach, kissed by the waves of the Gulf of Bengal. You will then visit Auroville and the golden globe Matrimandir. Finally you will explore the wonderful complex of rock-temples in Mamallapuram.
This rejuvenating journey combines yoga practice and ayurveda in some of the most beautiful places in India, allowing you to the discover different aspects of the Indian culture: its philosophy, its healthy and delicious cuisine, its traditions of scenic arts. In a nutshell: Incredible India!
EARLY SUNRISE BOOKING before 31st October
SOLO : 1785€/person instead of 1895€
COUPLE : 3540€  instead of 3600€
PRIVATE ROOM : 2250€ /person instead of 2375€
(you can pay in two times)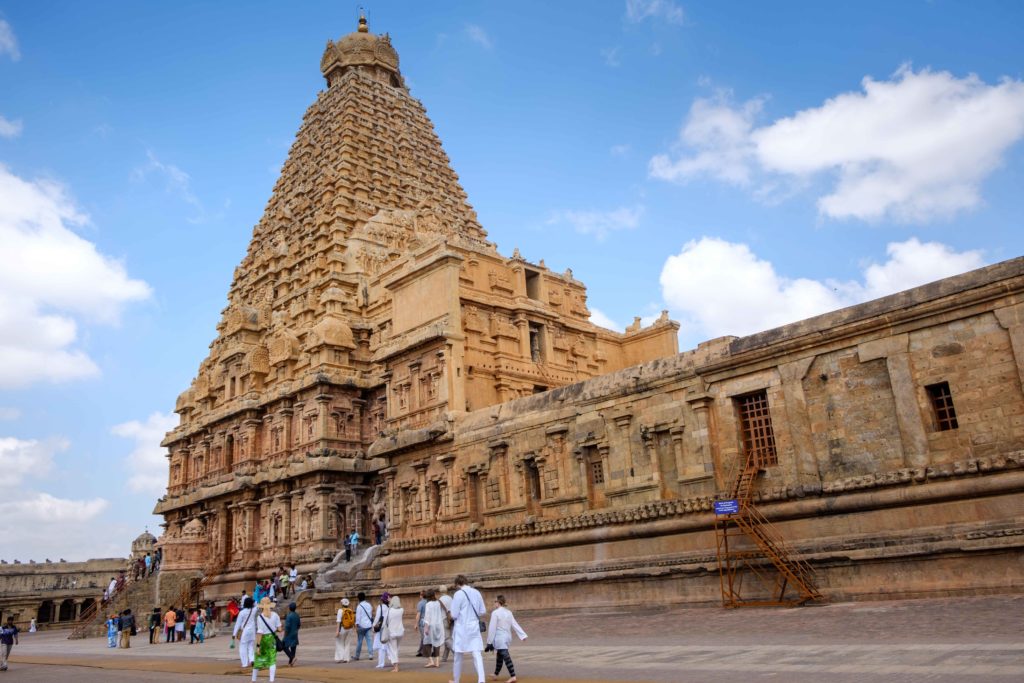 SKILL LEVEL
All levels are welcome.
STYLE
Ayurveda
Hatha
Ashtanga
Suyam
LANGUAGE
PROGRAM
6 days / 5 nights in Allepey (in an ayurvedic resort)
4 days / 3 nights in Thekkady
1 night in Tanjavur
4 days / 3 nights in Pondichéry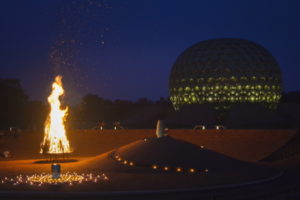 INCLUDED
Yoga
Accommodation (shared room for 2 people)
Two vegetarian and vegan Ayurvedic meals a day n(breakfast, dinner)
Discover the traditional villages
Ayurvedic cure
Massage
Transport
Traditional show
House Boat Tour
NOT INCLUDED
Airfare
Extra activities
Personal expenses
Additional drinks and snacks
Health insurance
Treatments
VISA : You need a touristic visa for your retreat before your journey (Ambassy link for Visa )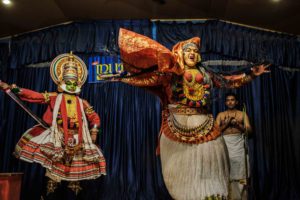 LAST DATE OF BOOKING
We close the booking for this retreat on 10th February 2019.
YOGA TREE MAKES THINGS EASY FOR YOU !
This journey is organized with our partners Chearan Travel and Global Voyage.